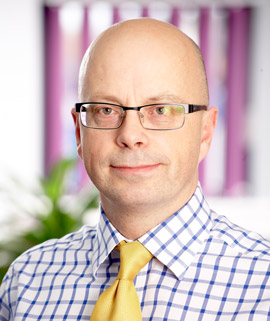 Clive Anderson
Managing Director
What I am responsible for: I am responsible for guiding my dedicated team to delivering our clients the best possible service we can give. For almost 100 years Purdie have supplied dished ends to the UK market, and I am passionate that the company continues to uphold the values of fairness, integrity, honesty and holding our clients in the highest regard that my predecessor founded the company on.
My time at Purdie: I joined the company in 2001. Prior to this I had worked within the tank and pressure vessel industry for 19 years after leaving school.
What I enjoy doing away from work: I don't get that much time away from work but when I do it's all about my family and friends.